Produced by DLG (Digital Luxury Group), an international digital marketing and communications agency for luxury brands, the WorldWatchReport Benchmark analyses the online performance of luxury watch brands exploring topics ranging from the role of a brand's website and the impact of social media on drive-to-store, to the importance of balancing owned and earned media.
"The WWR Benchmark is a unique report providing comparison points on all major web analytics indicators for the luxury watch industry. It helps brands better position their investments to maximise their digital ROI," explains Yoann Chapel, Head of Client Services at DLG.
Data-Driven Impact
This year's panel includes more than 15 brands among the 62 eligible on the market and includes 135 million sessions that have been analysed for their 2017 performance.
DLG analyses data-driven statistics to decipher the most compelling and impactful statistics ranging from traffic growth to advertising to product pages.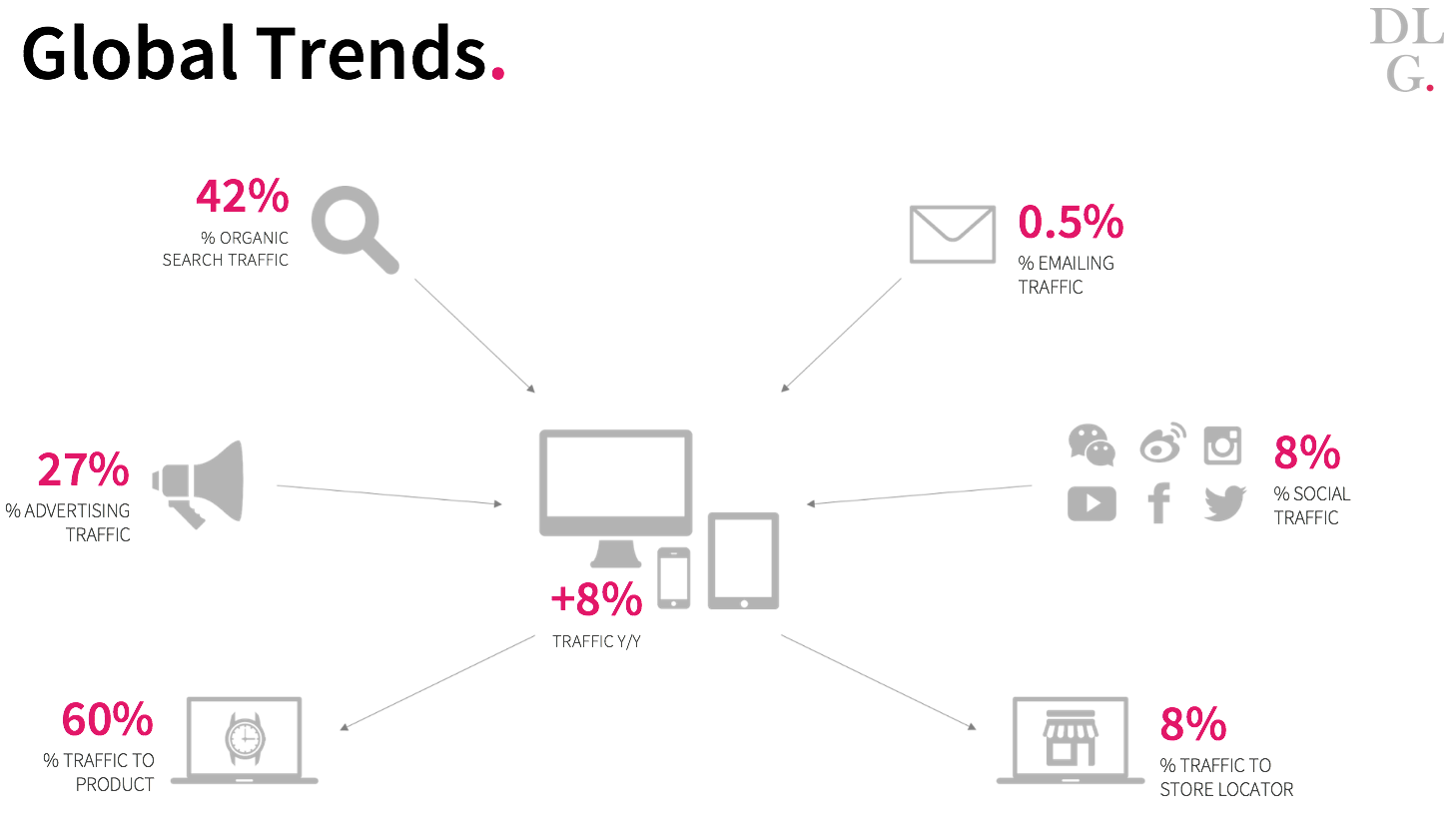 Paid and owned channels 
The first insights released are focused on luxury watch brands' online investments. In 2017, traffic to luxury watch websites mostly came from owned and earned channels, but more and more from paid channels too.
Key trends of 2017 include watch website traffic growth and stabilisation, a growing dependence on advertising, and optimised advertising activity targeted toward specific pages.
"The major opportunities uncovered by the report are linked to the traffic acquisition mix. Search Engine Optimization (SEO) remains the key traffic driver and should be considered a priority, while there is still a lot of room to optimise the paid media mix," Chapel adds.