Bespoke Solutions
97% of luxury brands have been increasing investments in digital initiatives since 2014, which makes digital performance measurement more critical than ever. Beyond data, it is actionable insights that are required. Digital Luxury Group, creator of the WorldWatchReport™, offers solutions tailored to luxury brands in this field: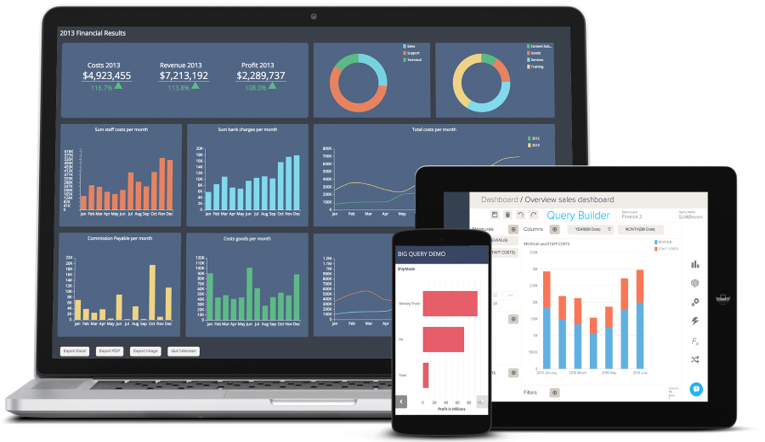 Live Dashboards
From data to insights in real time. Live Dashboards by DLG allow teams, from digital managers to top management, HQ to market-level, to track metrics and gain insights that are most relevant the them. With a fast set up time and easy to read format, Live Dashboards put the right data in the hands of those who need it.
One-shot set up costs range between 10k and 20k CHF. Yearly fees typically run between 9k and 16k, with investment depending on number of data sources and customization needed.

Contact us to learn more
360° Digital Dashboards
DLG Dashboards tracking the metrics and insights that matter most to your team are highly customizable, with flexibility in data sources (website analytics, social media analytics, CRM, and more) and the way data is visualized. Tailored insights for each area tracked support internal decision making. Delivered in monthly or quarterly PDF documents.
One-shot set up costs range between 7.5k and 15k CHF. Yearly fees typically run between 15k and 30k, with investment depending on number of data sources and delivery frequency.

Contact us to learn more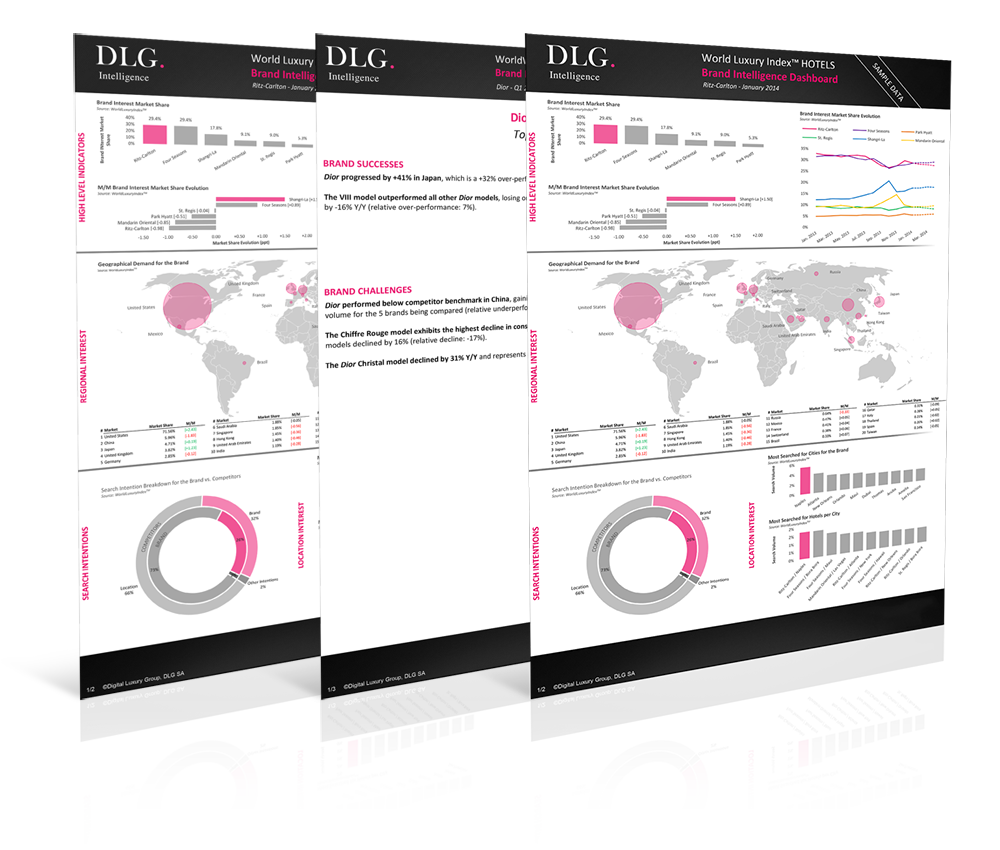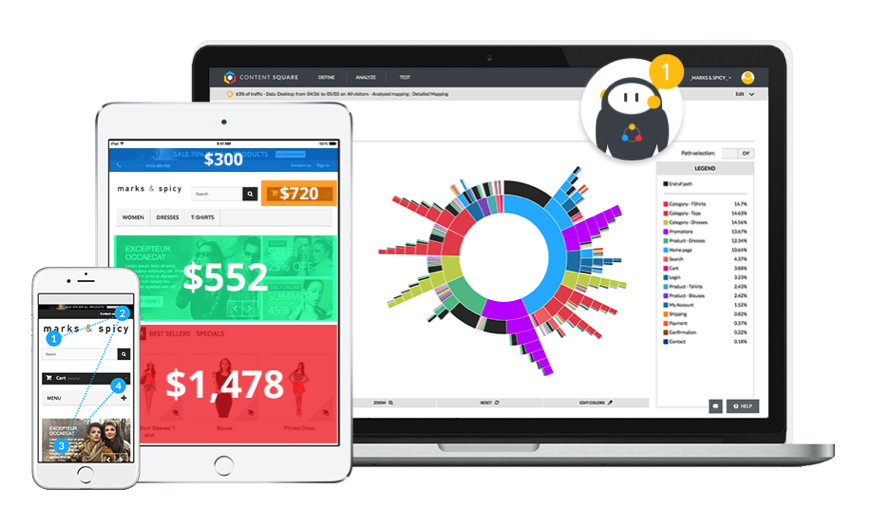 Content & UX Performance Measurement
Using Content Square's Saas solution, Digital Luxury Group allows luxury brands to measure the performance of their website content, better understand the customer journey, and optimize the web and mobile user experience (UX). With this solution in place brands have been able to drastically increase their level of website conversion.
Audits can be performed from 30K CHF. All year long services from 50K CHF
with investment depending on the scope of pages analyzed and the volume of traffic.

Contact us to learn more
Ad-Hoc Analysis & Technical Support
The DLG Data and Analytics team offers clients the ultimate level of flexibility, working together with brand teams to craft solutions customized to the needs of the brands. This can include anything from campaign-specific tracking, to incorporating the insights from DLG's experts across topics such as social media, influencers, SEO, and CRM.
In many cases a support pack of hours is established in advance so that brand teams can reach out to DLG when needed, not having to worry about a new scope of work at each step of the way.
One-shot costs range upwards of 1.5k CHF. The recommended budget for a support pack is around 12k CHF per year with any remaining funds carried over to the following period.

Contact us to learn more
LEARN MORE ABOUT OUR PRODUCTS AND HOW WE CAN HELP YOU
Fill in your details and we'll get in touch to tell you more about our solutions.