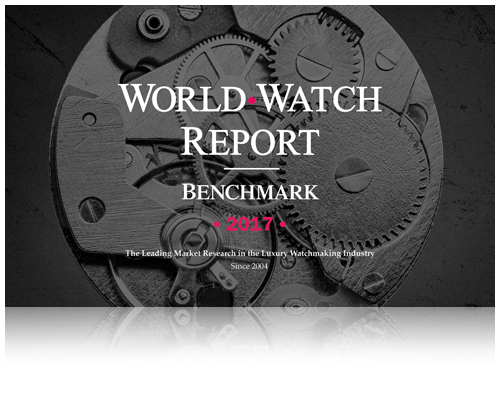 About the report
For over 10 years, Digital Luxury Group has been publishing the WorldWatchReport™, the leading market intelligence study in the luxury watch industry. Tracking consumer interest and preferences by analyzing the millions of watch-related search engine queries around the world, the WorldWatchReport™ has given watch brands a view of their customer and potential clientele like no other. In 2016, Digital Luxury Group introduced the most important new enhancement to this study since its inception over ten years ago. For the first time ever, luxury and prestige watch brands will have the ability to measure their digital performance versus the industry, with the unveiling of a detailed digital analytics benchmark specifically tailored to the watch industry.
Methodology

The WorldWatchReport™ Benchmark is based on a sample of 86 million web sessions recorded on luxury watch brands websites over the designated period. Data is extracted from Google Analytics for sites with similar type of functionalities and all data is then anonymized, normalized, and aggregated in order to highlight general industry trends.
For websites that don't have e-commerce enabled, store locator traffic (thanks to the findings of other studies) is determined to be directly correlated with offline sales. It is considered here as the common conversion point highlighting web traffic's potential impact on sales.

Eligible brands
WATCH & JEWELRY
COUTURE
PRESTIGE
HIGH RANGE
Join the panel to get the full report
Full report will only be delivered to brands joining the panel
Panel eligibility criteria
> Be part of the WorldWatchReport™ 62 eligible brands
> Grant a reader access to your web analytics account
> Sign the contract officially validating your panel entrance and guaranteeing your data protection